Autres sites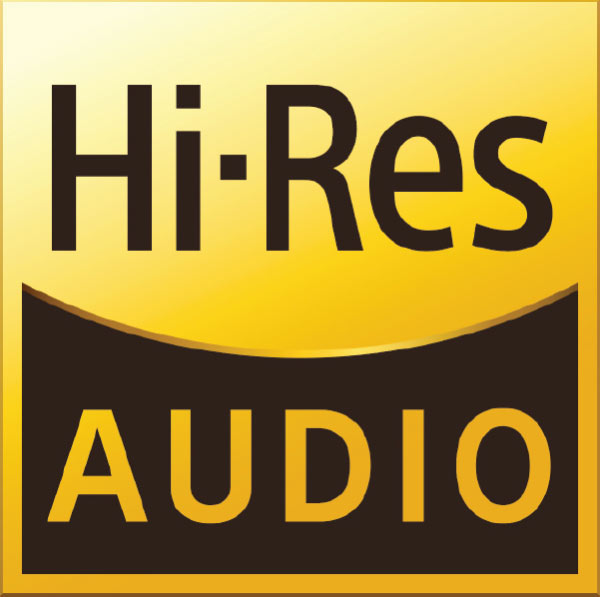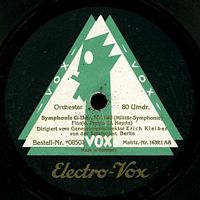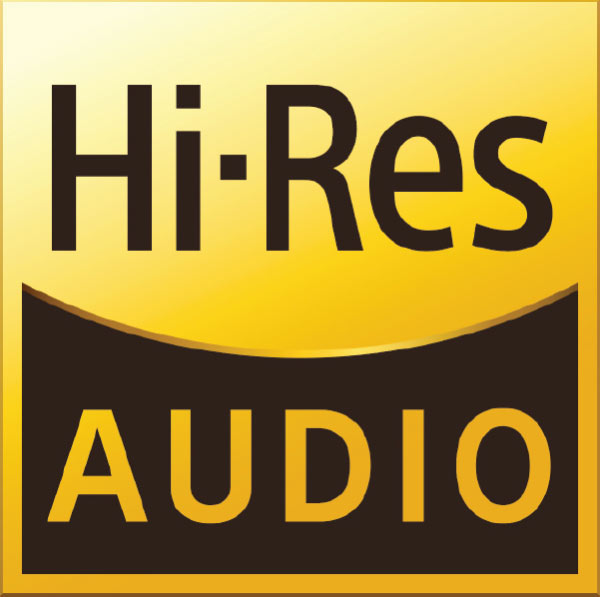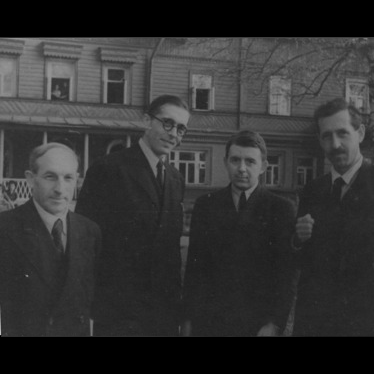 Paul Michael von Ganski's record club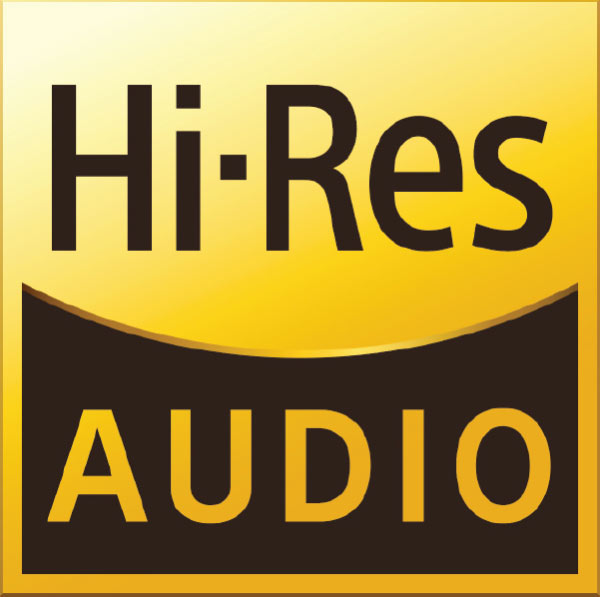 Étiquette :
Philharmonia Orchestra
Warner vient d'annoncer la publication d'un coffret de 55 CD consacré à la totalité des enregistrements réalisés par Wilhelm Furtwängler, non seulement pour le groupe EMI, mais également sous les labels Polydor, Telefunken, Decca et DGG. Il s'agit des enregistrements de studio, mais également d'enregistrements en public, mais seulement ceux  effectués à l'époque par EMI (Wagner à Covent Garden en 1937, Passion selon St-Matthieu de Bach à Vienne en 1954). Cette édition comprend un certain nombre de prises alternatives, dont certaines inédites, mais aussi des extraits de répétition provenant d'enregistrements Polydor déjà publiés par la Société Wilhelm Furtwängler (SWF). Les enregistrements publics de source radiophonique, déjà publiés par EMI, ne font pas partie de cette édition. Un inédit dont nous avons révélé l'existence sur ce site, à savoir  la « Symphonie Inachevée » de Schubert provenant du concert donné avec le WPO le 1er octobre 1950 au Odd Fellow Palaeet de Copenhague, est proposé en « bonus ». La publication est prévue pour le 24 septembre. Une première analyse est ici: Au sujet du Coffret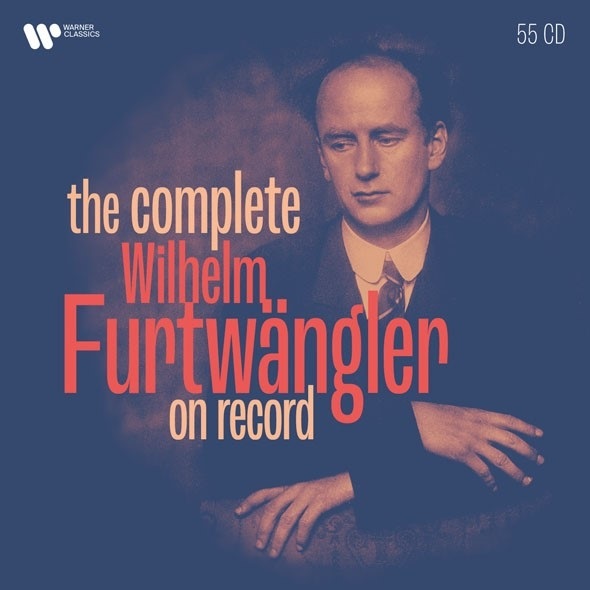 Warner has just announced the publication of a 55 CD Album dedicated to all the recordings made by Wilhelm Furtwängler not only for the EMI group, but also for the other labels Polydor, Telefunken, Decca and DGG. It is comprised of studio recordings, but also of live recordings, but only when these were made by EMI (Wagner at Covent Garden en 1937, Bach's St-Matthew Passion  in Vienna in 1954). This edition includes a certain number of alternate takes, some of them unpublished, but also rehearsal excerpts from Polydor recordings already published by Société Wilhelm Furtwängler (SWF). The broadcast  live recordings already issued by EMI, are not included. However, an unpublished live recording ,about the discovery of which we have informed you,  namely the  « Unfinished Symphony » by Schubert, from a WPO concert given October 1st,  1950 at the  Copenhagen Odd Fellow Palaeet, is offered as a « bonus ». The publication is scheduled for September 24. A primary analysis is here: About the Warner Album.
_________________
CD 1 Berlin Hochschule für Musik BPO 
• 01 Weber Der Freischutz: Overture 16.10.1926
• 02-05 Beethoven Symphony No 5 16&30.10.1926
• 06 Mendelssohn A Midsummer Night's Dream: Overture 1929
• 07 Orchestral Suite No 3 In D Major Bwv 1068: Air 1929
• 08 Schubert Rosamunde: Entracte No 3 1929
• 09 Schubert Rosamunde: Ballet No 2 1929
CD 2 1930 Berlin Hochschule für Musik BPO 
• 01 Wagner Lohengrin Act I Prelude
• 02 Wagner Tristan und Isolde Act I Prelude
• 03 Wagner Tristan und Isolde Act III Isoldes Liebestod
• 04 Schubert Rosamunde: Overture
• 05 Strauss Till Eulenspiegels Lustige Streiche Op 28
• 06 Strauss Till Eulenspiegels Lustige Streiche Op 28 Rehearsal
CD 3 Berlin Hochschule für Musik BPO 
• 01 Mendelssohn Die Hebriden 1930
• 02 Mendelssohn Die Hebriden Rehearsal 1930
• 03 Berlioz La Damnation De Faust: Hungarian March 1930
• 04 Dvorak Slavonic Dances Op 46 No 3 1930
• 05-06 Bach Brandenburg Concerto No 3 1930
• 07 Rossini La Gazza Ladra Overture 1930
• 08 Brahms 21 Hungarian Dances No 1 1930
• 09 Brahms 21 Hungarian Dances No 10 1930
• 10 Weber Invitation To The Dance (Orch Berlioz) 1932
CD 4 Berlin Hochschule für Musik BPO 
• 01 Wagner Gotterdämmerung: Siegfried's Funeral March 1933
• 02 Beethoven Egmont Overture 1933
• 03 Mozart Le Nozze Di Figaro: Overture 1933
• 04 Mozart Die Entführung aus dem Serail: Overture 1933
• 05 Rossini Il Barbiere Di Siviglia Overture 1935
• 06 Weber Der Freischütz Op 77 J 277 Overture 1935
• 07 Weber Der Freischütz Op 77 J 277 Act Iii Prelude 1935
• 08-11 Mozart Serenade No 13 Eine kleine Nachtmusik 28.12.1936 & 6.1937
• 12 Strauß Die Fledermaus: Overture 28.12.1936
CD 5
• 01-08 Beethoven Symphony No 9   Live Queen's Hall BPO 1.V.1937
CD 6   
Wagner Die Walküre Act III (Covent Garden 26.5.1937) live Flagstad, Müller, Bockelmann
CD 7 & 8
Wagner Götterdämmerung (Covent Garden 1.6.1937) « gekürzt live:  Prologue (Duo) Zu neuen Taten –  Act I Sc.3 Altgewohntes Gerausch    – Act II sc.4  Heil Dir Gunther – Act II sc.5  Welches Unhold List – Act III sc.3 Schweigt eures Jammer – Starke scheite  Melchior, Flagstad, Thorborg, Janssen, Weber
CD 9 Berlin Beethovensaal BPO
• 01-04 Beethoven Symphony No 5 8.10 & 3.11.1937
• 05 Wagner Tristan und Isolde: Prelude 11.2.1938
• 06 Wagner Tristan und Isolde: Isoldes Liebestod 11.2.1938
• 07 Wagner Parsifal: Prelude 5.3.1938
• 08 Wagner Parsifal: Karfreitagzauber 5.3.1938
CD 10 Berlin Beethovensaal BPO
• 01-04 Tchaikowsky Symphony No 6 Op.74 26&28.10.1938
CD 11 BPO
• 01 Furtwängler Symphonic Concerto for Piano and Orchestra: 2. Movement (E.Fischer) Berlin Beethovensaal 25.4.1939
• 02 Beethoven String Quartet No 13 Op.130 : 5.Satz Cavatina Philharmonie 15.10.1940
• 03 Bruckner Symphony No 7: 2.Satz Adagio Philharmonie 7.4.1942
• 04 Gluck Alceste: Overture Philharmonie 9.10.1942
CD 12 Wien Musikvereinsaal WPO
• 01-10 Brahms Variations On A Theme By Haydn Op 56a  8&23.12.1943
• 11-15 Beethoven Symphony No 6 Op.68  22&23.12.1943
CD 13
• 01-03 Beethoven Violin Concerto Op.61 Y. Menuhin Luzern Kunsthaus  28&29.8.1947
CD 14 Wien Musikvereinsaal WPO
• 01-04 Beethoven:Symphony No 3 Op.55  10,12&17.11.1947 & 15.2.1949
• 05 Beethoven Symphony No 3 Op.55: 2.Satz Marcia Funebre Beginning (idem)
• 06 Beethoven Coriolan Overture Op 62  25.11.1947
CD 15 WPO
• 01-07 Mozart Serenade In B-flat Major K 361 Gran Partita K.361 Wien Brahmssaal 11,19,26.11 & 3.12.1947
CD 16 WPO
• 01-04 Brahms Symphony No 1 Op.68 Musikvereinsaal 17,19&25.11.1947
CD 17 London Kingsway Hall 20,22,24&25.3.1948 LPO
• 01-04 Brahms Symphony No 2 In D Major Op 73 I Allegro Non Troppo
• 05 Symphony No 2 I alternate Take 12080-1
• 06 Symphony No 2 I alternate Take 12082-1
• 07 Symphony No 2 II alternate Take 12083-1
• 08 Symphony No 2 III alternate Take 12086-1
CD 18
• 01-06 Wagner Götterdämmerung Act III Starke Scheite schichtet mir dort K. Flagstad  London Studio N°1 Abbey Road Philharmonia 26.3.1948•
07 Mendelssohn Die Hebriden Ouv. Op.26 Musikvereinsaal WPO 15.2.1949
• 08-11 Mozart Symphony No 40 K.550 Musikvereinsaal WPO 7&8.12.1948 & 15.2.1949
CD 19 Musikvereinsaal WPO
• 01 Wagner Siegfried-Idyll 16&17.2-1949
• 02 Wagner Tannhäuser: Overture 17&22.2.1949
• 03 Wagner Götterdämmerung: Siegfried's Rhine Journey 23.2.1949
• 04 Wagner Der fliegende Holländer Overture 30&31.3.1949
CD 20 Musikvereinsaal WPO
• 01-10 Brahms Variations On A Theme By Haydn Op 56a 30.3&2.4.1949
• 11 Wagner Die Walküre: Act III Ride Of The Walkyries 31.3.1949
• 12 Berlioz La Damnation De Faust Op 24 H 111 Pt 1 Marche Hongroise 31.3.1949
• 13-16 Mozart Serenade No 13 In G Major K 525 Eine Kleine Nachtmusik 1.4.1949
• 17-19 Brahms 21 Hungarian Dances: No 1, 3&10 4.4.1949
• 20-21 Wagner Die Meistersinger von Nürnberg: Act I Prelude Act II Tanz der Lehrbuben 1&4.4.1949
CD 21 Luzern Kunsthaus
• 01 Wagner Lohengrin: Prelude Act I 29.8.1949
• 02-04 Brahms Violin Concerto Y. Menuhin 29-31.8.1949
CD 22 Musikvereinsaal WPO
• 01-04 Beethoven Symphony No 7 Op.92 18&19.1.1950
• 05-06 Schubert Symphony No 8 In B Minor D 759 19-21.1.1950
CD 23 Musikvereinsaal WPO
• 01 Strauss Tod und Verklärung Op 24 21-24.1.1950
• 02 Strauß Kaiserwalzer Op.437 24.1.1950
• 03-06 Beethoven Symphony No 4 Op.60 25&30.1.1950
CD 24 WPO
• 01 Wagner Götterdämmerung: Siegfried's Funeral March Musikvereinsaal 31.1.1950
• 02 Wagner Die Meistersinger von Nürnberg Act III Prelude Musikvereinsaal 1.2.1950
• 03 Weber Oberon: Overture Musikvereinsaal 1.2.1950
• 04-05 Schubert Rosamunde D 797 Entr'Acte No 3 Ballet Music No 2 Brahmssaal 2.2.1950
• 06-07 Tchaikowsky Serenade For Strings In C Major Op 48 Ii Valse Iv Finale Tema Russo Brahmssaal 2.2.1950
• 08-09 Strauß Pizzicato Polka – Pizzicato Polka Version Without Glockenspiel 3.2.1950
• 10-11 Mozart Die Zauberflöte: Act I O Zittre nicht mein lieber Sohn – Act II Der Hölle Rache kocht in meinem Herzen W. Lipp Brahmssaal 3.2.1950
CD 25 Musikvereinsaal WPO
• 01 Schubert Rosamunde: Overture 3-17.1.1951
• 02-05 Tschaikowsky Symphony No 4 Op.36 4-10.1.1951
• 06 Cherubini Anacreon Overture 11.1.1951
CD 26 Musikvereinsaal WPO
• 01-04 Haydn Symphony No 94 11-17.1.1951
• 05 Nicolai The Merry Wives Of Windsor: Overture 18.1.1951
• 06 Schumann Manfred: Overture Op.115 24-25.1.1951
• 07 Smetana Ma Vlast: Vltava (Moldau) 24.1.1951
CD 27
• 01-03 Beethoven Piano Concerto No 5 E. Fischer  Abbey Road Studio n°1 Philharmonia 19&20.2.1951
• 04-06 Mendelssohn Violin Concerto In E Minor Op 64 Y. Menuhin  Berlin Jesus-Christ Kirche BPO 25&26.5.1952
CD 28
• 01- 11 Beethoven Symphony No 9 live Festspielhaus Bayreuth 29.7.1951
CD 29 Berlin Jesus-Christ Kirche BPO
• 01 Schubert Symphony No 9 In C Major D 944 The Great 27&28.11; 2-4.12.1951
• 05 Furtwängler Symphony No 2: 1.Satz 22.11-4.12.1951
CD 30 Berlin Jesus-Christ Kirche BPO
• 01 Furtwängler Symphony No 2: 2.,3. und 4.Satz 22.11-4.12.1951
• 04-07 Haydn Symphony No 88 In G Major Hob I 88 4&5.12.1951
CD 31 London Kingsway Hall Philharmonia
• 01-06 Wagner Götterdämmerung Act III Starke Scheite K.Flagstad 22.6.1952
• 07-10 Mahler Lieder eines fahrenden Gesellen D. Fischer-Dieskau 24&25.6.1952
CD 32 Musikvereinsaal WPO
• 01-04 Beethoven Symphony No 1 Op.21 24,26-28.11.1952
• 05-09 Beethoven Symphony No 6 Op.68 24&25.11.1952
CD 33 Musikvereinsaal WPO
• 01-04 Beethoven Symphony No 3 Op.55 24&25.11.1952
CD 34 Musikvereinsaal WPO
• 01-04 Beethoven Symphony No 4 Op.60 1&2.12.1952
• 05 Wagner Tannhäuser: Overture 2&3.12.1952
CD 35 London Kingsway Hall Y. Menuhin Philharmonia
• 01-03 Beethoven Violin Concerto Op.60 7&8.4.1953
• 04-05 Beethoven Romance No 1 In G Major Op 40 No 2 In F Major Op 50 9.4.1953
CD 36
• 01-04 Schumann Symphony No 4 Berlin Jesus-Christ Kirche BPO 14.5.1953
• 05-07 Franck Symphony In D Minor Musikvereinsaal WPO 14&15.12.1953
CD 37
• 01-03 Bartok Violin Concerto No 2 Y. Menuhin Abbey Road Studio n°1 Philharmonia 12&13.9.1953
CD 38
• 01-04 Beethoven Symphony No 5 Musikvereinsaal WPO 28.2 &1.3.1954
CD 39 Musikvereinsaal WPO 2&3.3.1954
• 01 Wagner Götterdämmerung: Siegfried's Funeral March
• 02 Wagner Götterdämmerung: Siegfried's Rhine Journey
• 03 Strauss Don Juan Op.20
• 04 Strauss Till Eulenspiegels Lustige Streiche Op.28
• 05 Liszt Les Préludes
CD 40
• 01 Wagner Lohengrin: Prelude Musikvereinsaal WPO 4.3.1954
• 02 Weber Der Freischütz: Overture Musikvereinsaal Op.77 WPO 5&6.3.1954
• 03 Weber Euryanthe: Overture Musikvereinsaal Op.81 WPO 5&6.3.1954
• 04 Gluck Alceste: Overture Musikvereinsaal WPO 8.3.1954
• 05 Gluck Iphigénie en Aulide: Overture Musikvereinsaal WPO 8.3.1954
• 06 Beethoven Leonora Overture No 2 Op 72a Berlin Hochschule für Musik BPO 4&5.4.1954
CD 41-43 Wien Konzerthaus WPO  Bach Matthäus Passion Bwv 244 live 14&17.4.1954
CD 44-47 Kingsway Hall Philharmonia  Wagner Tristan und Isolde 10-22.6.1952
CD 48-49 Musikvereinsaal WPO  Beethoven Fidelio Op 72 13-19.10.1953
CD 50-53 Musikvereinsaal WPO Wagner Die Walküre 28.9-6.10.1954
CD 54 Inédits/Unpublished WPO
• 01-03 Schubert Symphony No 8 D 759 Copenhagen Odd Fellow Palaeet Live 1.10.1950
• 04 Strauß Kaiserwalzer Musikvereinsaal 1.1950
• 05 Wagner Götterdämmerung: Siegfrieds Funeral March Musikvereinsaal 1.1950
• 06 Schubert Rosamunde D 797 Entracte No 3 Musikvereinsaal 1.1950
• 07 Schubert Rosamunde D 797 Entracte No 3 Musikvereinsaal 1.1950
• 08 Tschaikowsky Serenade For Strings In C Major Op 48 : 3.Satz Musikvereinsaal 2.1950
• 09 « Tuning Buzzers And False Starts »
CD 55
• 01 Furtwängler A Memoir 1 Introduction – Overview
• 02 Furtwängler A Memoir 2 Berlin 1930s
• 03 Furtwängler A Memoir 3 Conducting Technique
• 04 Furtwängler A Memoir 4 Europe 1940s
• 05 Furtwängler A Memoir 5 Demands In Rehearsal
• 06 Furtwängler A Memoir 6 Philharmonia Orchestra – Methods Impact And Results
• 07 Furtwängler A Memoir 7 Artistic Relationships With Soloists
• 08 Furtwängler A Memoir 8 Orchestra Balancing And Recording
• 09 Furtwängler A Memoir 9 Vulnerability And Insecurity
• 10 Furtwängler A Memoir 10 Final Appearance